About Us
General, Cosmetic, and Restorative Dentistry
Our Aim Is To provide High Quality Dentistry
We believe that your visit should be a pleasant experience. Our aim is to provide high quality dentistry, extensive preventative advice and good customer service, in a pleasant environment.
To register at the practice, please contact us to book an appointment for an initial consultation.
Typically, this will take around 30 minutes, so please make sure that you allow enough time. We will carry out a thorough examination of your mouth, teeth and gums, and provide full explanations of any treatments required together with a full written estimate of costs.
Prevention in Dentistry
Ruddington Dental Practice is a family orientated, mainly private dental practice. We believe that prevention in dentistry is much better for our patients than trying to repair the ravages of dental disease. This is why we will spend time with you discussing your diet and tooth cleaning techniques as well as encouraging regular attendance at a time interval tailored to your needs. If we correct the cause, then long term your need for actual reparative treatment will be less.
Dental Health for Children
Seeing a dentist form a young age ensures that your child benefits from the best preventative advice. We can identify and minimise possible dental problems in the future. We have a range of options for your children's dental health.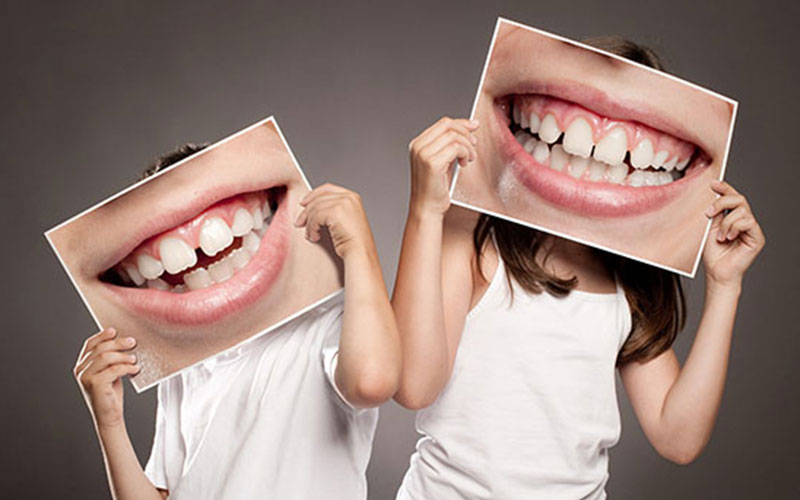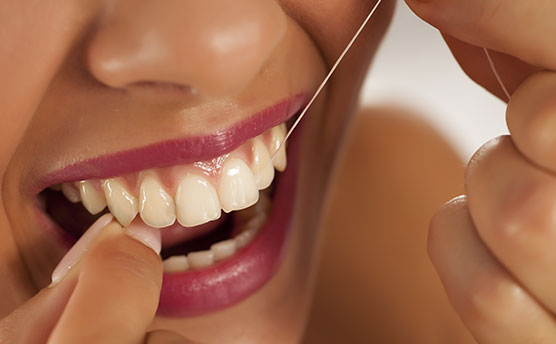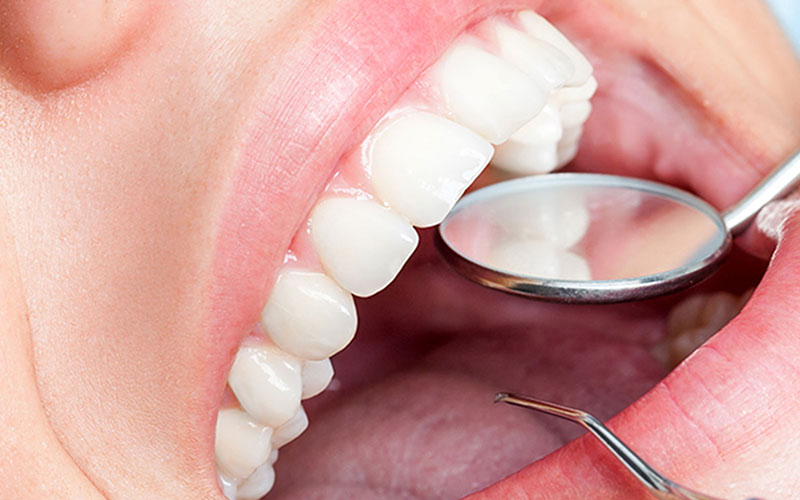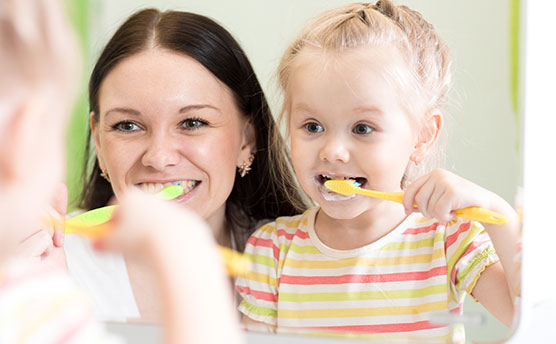 Meet The Team
We are committed to offering high quality dentistry and maintaining the professional standards required by the General Dental Council. We will keep up to date with the latest techniques and materials and our equipment and procedures mean that we can offer a high standard of treatment with no risk of cross infection.
Please see the website of the General Dental Council at www.gdc-uk.org for further information.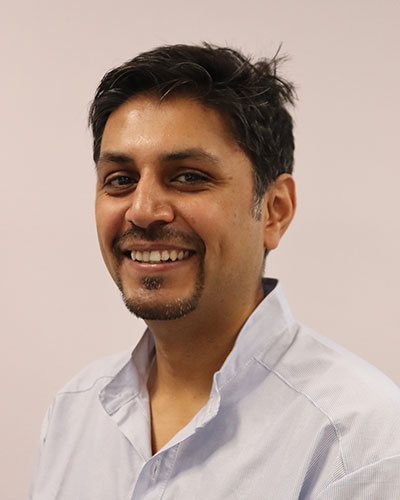 AMAR PATEL BDS
Principal Dentist
View Bio
Amar Patel, our principal dentist joined the team in 2009. Amar qualified in 2002 with a Bachelor of Dental Surgery (BDS) from the University of Sheffield, and became our principal dentist in 2013. He has embraced the ethos at Ruddington and continually strives to keep updated with the new developments in the dental field. He has a keen interest in Endodontology (Root Canal Treatment) and has been awarded a Postgraduate Certificate in Endodontology from the University of Chester in 2015. He aims to further the range of treatments he provides by undertaking further postgraduate education in the near future.
Out of work Amar has no choice but to keep active with his two, sporting mad boys. He enjoys travelling, participating in tennis, football, road cycling and oil/acrylic painting when time allows. Amar has completed the 1-2-1 Implant training course at Sheffield University and is now looking to offer the provision of Dental Implants at Ruddington Dental Practice.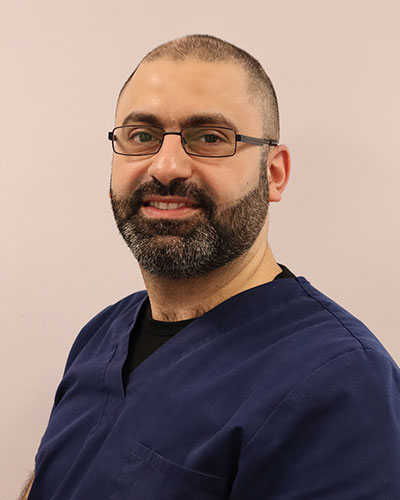 AHMAD AL-SHAMMARY BDS
Associate Dentist
View Bio
Ahmad Al-Shammary qualified from the University of Baghdad in 2005 with a bachelor of dental surgery, he then finished the UK dental qualification exam in 2008 and since has been practicing providing all aspect of general dentistry.
Ahmad has a special interest in orthodontics (straightening of teeth) and was awarded a post graduate diploma in orthodontics from the University of Warwick in 2018 and is planning to finish his master degree in the future, he also finished a post graduate course in clear aligners (Invisalign).
Ahmad has recently joined our practice, he provides orthodontic treatment as well as general dentistry.
Out of work, he is busy with his little family, he likes swimming and cycling with his two boys.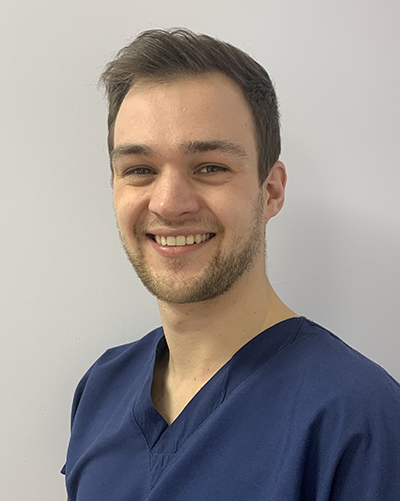 ALEXANDER JACKSON BDS
Associate Dentist
View Bio
Alexander Jackson qualified from Newcastle University Dental School in 2017.
He practices all types of general dentistry, with a keen interest in
restoring patient smiles using both removal prosthodontics (false teeth;
dentures) and fixed prosthodontics (crowns, bridges, veneers).
Alexander moved back to Nottingham, where he grew up, in 2020 with his
girlfriend and cat. Aside from dentistry, he enjoys road cycling and
running.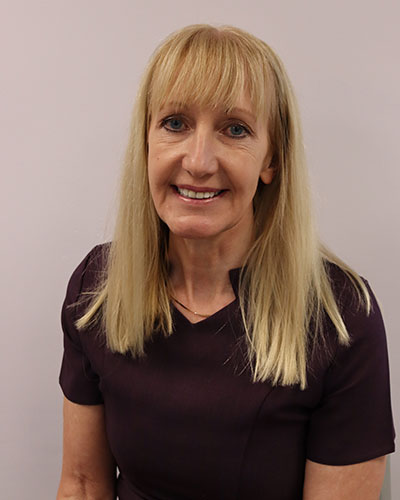 NICOLA SORRELL BDS
Facial Aesthetic Practitioner
View Bio
Nicola Sorrell qualified from the Liverpool University Dental School in 1987, and moved to Nottingham a few years later. Nicola began working in Ruddington in January 1993 taking over the Practice in the village, owning and running it for over 20 years.
She now work's in the practice providing all aspects  of fine line treatments, using Botulinum and Dermal Fillers, both of which she is now providing at the practice.  Her focus has always been on providing treatment at the highest clinical standards with personal and caring attention.
Out of work she is a keen golfer and ardent dog lover.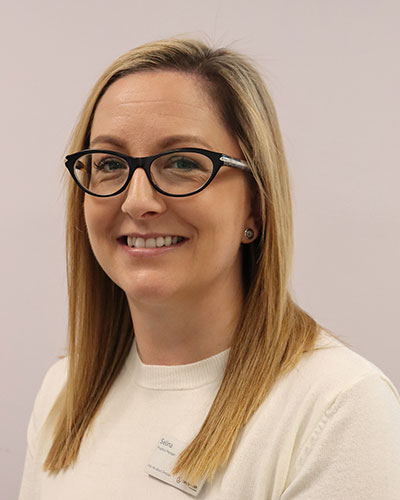 SELINA WADDLEY
Practice Manager
View Bio
Selina re-joined the team in April 2011 after previously working for Miss Nicola Sorrell back in 1999 where she trained and qualified as a Dental Nurse in 2001. Selina has also gained a certificate in Oral Health Education and is able to run Oral Health sessions at the practice as and when required. Selina is a senior member of our team and is currently working towards settling into her new job role as Practice Manager. Selina lives in Nottingham with her husband and her 2 children and her hobbies include keeping fit, travelling and making handmade crafts.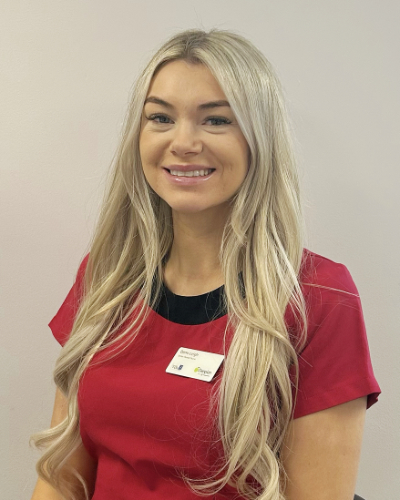 DEMI-LEIGH ASTILL
Senior Dental Nurse
View Bio
Demi-Leigh joined the team at Ruddington in 2015 as a trainee Dental Nurse, after qualifying in hairdressing. She has now achieved her Dental Nursing Level 3 Diploma and has thoroughly enjoyed her journey in becoming competent in her job role as a dental nurse. She is looking into furthering her dental career by undertaking Dental Radiography and/or Oral health education in the near future. In her spare time, she uses her hairdressing skills as a hobby and dedicates the rest of her time to her loved ones. She enjoys travelling and days out.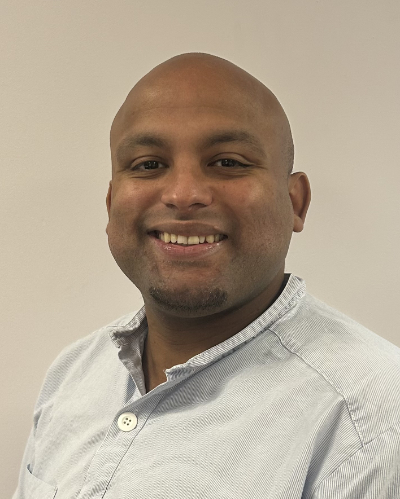 CALLUM LAWSON
Senior Dental Nurse
View Bio
Callum has been working at the practice for over 4 years, but has been working in dentistry for over 10 years. He enjoys all aspects of his job, however he particularly enjoys working with the team to achieve the best results possible for all our patients. In the near future Callum hopes to become competent in more dental roles including dental photography, taking impressions and the promotion of oral health.
In his spare time Callum enjoys playing football for the local West Bridgford F.C and enjoys going out with friends and family.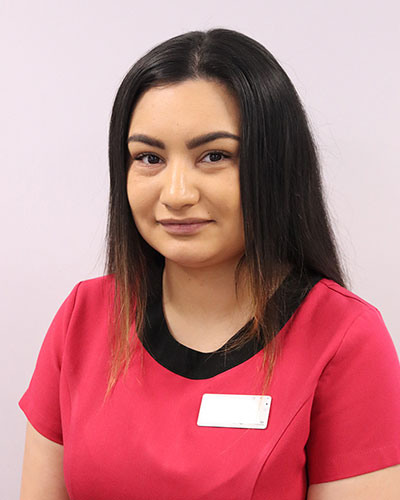 EMMA RUSHTOM
Dental Nurse
View Bio
Emma joined the team at Ruddington in July 2016 and completed her level 3 Dental nursing Diploma in April 2019. Emma is now thoroughly enjoying her new career and finds the role extremely rewarding. Emma is very interested in dental implants and is considering a post qualification in this in the near future. In her spare time, she likes to keep active, but most of her time is dedicated to her daughter. They enjoy days out, parks and cinema trips.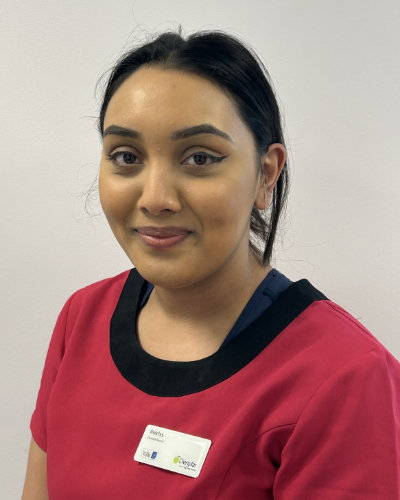 View Bio
Rekha joined the team at Ruddington in January 2023 as a qualified Dental Nurse. Rekha gained her level 3 diploma in dental nursing in 2019 and she thoroughly loves dental nursing. Rekha is interested in developing her career by gaining her radiograph qualification.
In her free time she enjoys working out at the gym and travelling.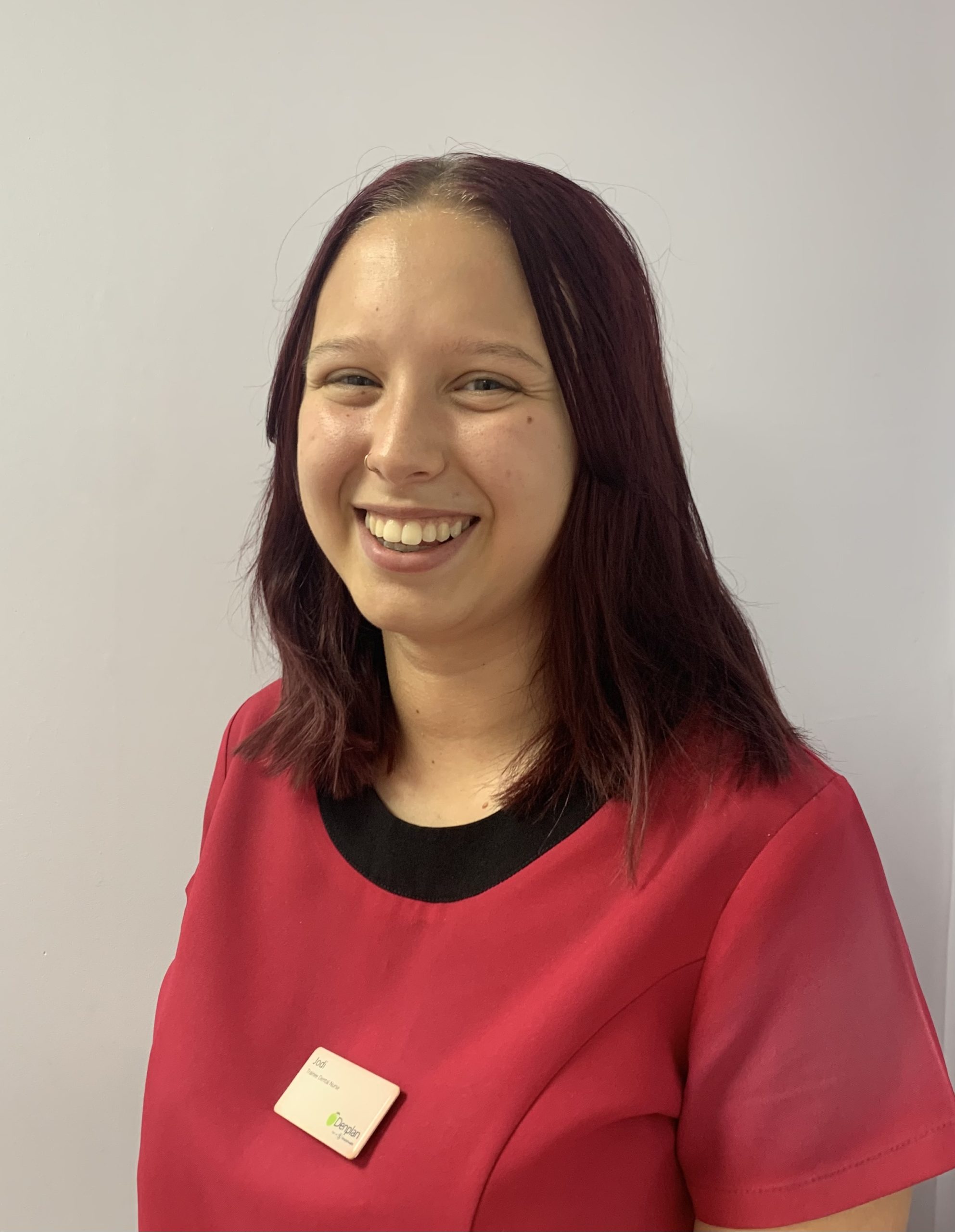 JODI GRAHAM
Trainee Dental Nurse
View Bio
Jodi joined the team at Ruddington in October 2020 as a trainee Dental Nurse. Jodi came to us fresh from school and is currently working towards her level 3 Dental Nursing diploma.
Jodi is thriving in her new role and can't wait to become a qualified Dental Nurse. In Jodi's spare time she enjoys spending quality time with her family and her dog Max.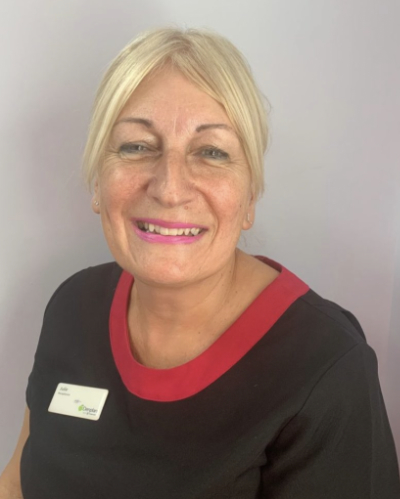 JULIE MITCHELL
Dental Receptionist
View Bio
Julie joined the team at Ruddington in August 2020 as a Dental receptionist. Julie has over 40 years' experience in the dental world,  from Dental Nursing to admin roles. Julie thoroughly enjoys front of house and has become a popular friendly face to all of our patients.
Outside of work Julie enjoys keeping fit, swimming and spending time with her 2 grandchildren.